Product:  Bumper Bed
Manufacturer:  West Paw
Where you can buy it: Click here to purchase

My review:
A Dog bed is one of the most important purchases you will make for your dog. Your dog will spend many hours of their life on their bed. Therefore it is worth it to make sure you get a good quality dog bed that is safe and non toxic for them. Your dog deserves to be cozy and comfortable, and you deserve a stylish bed that will look great in your home. Here is a list of the many features of this bed.
Handmade in the U.S.A
100% organic cotton cover
Hypoallergenic
Eco-friendly, IntelliLoft®  filler
Certified safe by Oko-Tex
Come in five colors and sizes
Machine washable
Can replace individual bed parts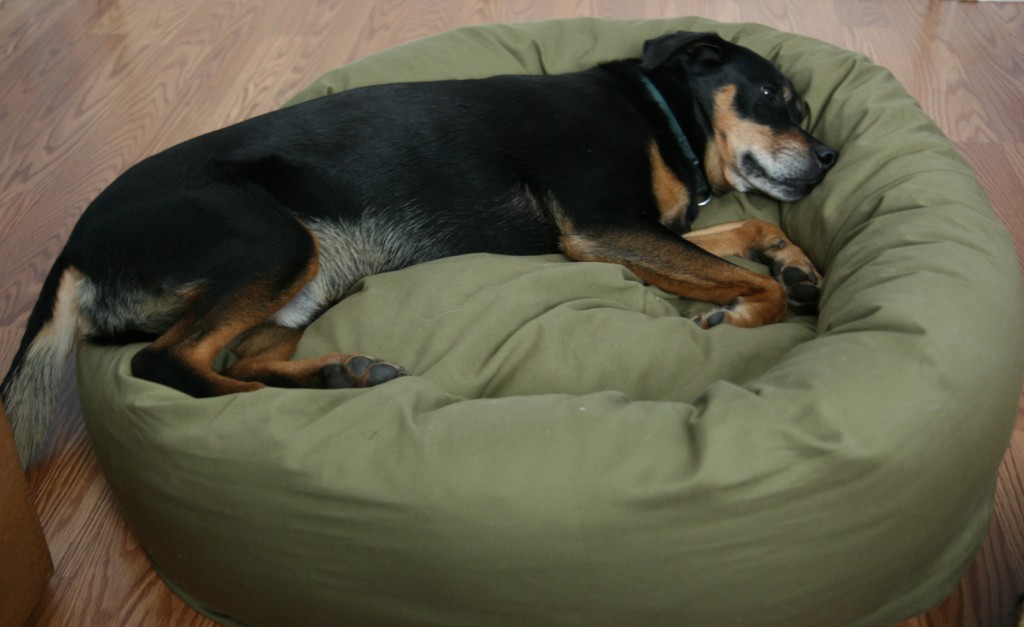 Rusty and Sadie knew the minute I opened the box the bed was for them. Rusty fell in love with the bed the moment I put it on the floor. He has not shared it with Sadie. Of course Sadie has been able to sneak a nap a couple of times when Rusty was outside, but it's pretty clear to me that I need to pick up another one of these beds.

Rusty gives this bed a five paw rating and his full endorsement. Sadie would like to, but he won't share!   Click here to purchase